Got tagged by
Andi
with a pretty easy meme regarding one of my favorite things: books.
Here are the instructions:

Pick up the nearest book of 123 pages or more. (No cheating!)
Find Page 123.
Find the first 5 sentences.
Post the next 3 sentences.
Tag 5 people.
Here are my 3 sentences: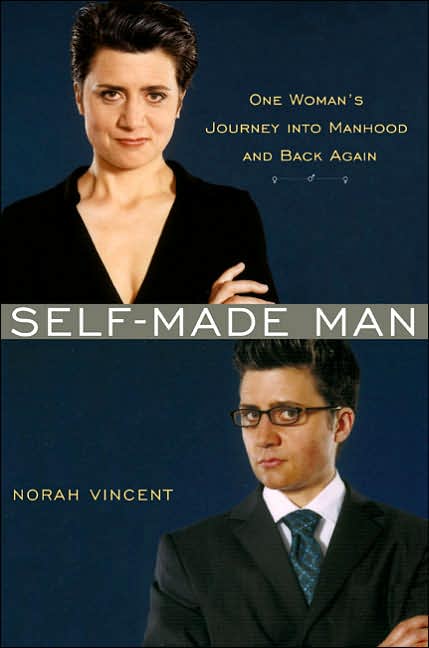 "I don't know," she said. "I've never really been that fond of penises."

I tired to get her to talk more about this, but she wouldn't except to say that she could never tell her family about any of this, at least not the lesbian part.

From the book Self-Made Man, by Norah Vincent, wherein she chronicles an eighteen-month experiment in which she disguised herself as a male. I haven't actually read the book. I bought it, and before I had a chance to read it, Sam borrowed it from me over the holidays, and returned it looking like she had taken a swim with it and then given it to her pet badger to store for a couple of weeks. It was, however, the closest book with more than 123 pages. The nearest book was actually Elie Wiesel's Night, but that weighed in at a mere 120 pages. Lesbians are more fun to blog about than concentration camps anyway, I suspect.